To all Warriors:
2019 is coming to an end. In this year, the League of Angels III has brought a lot of fun to players. There are abundant items were launched. Most of all, League of Angels III celebrates its first anniversary. Thank you for your continued support, we prepared Year-End Celebration! Let's review the achievements of all warriors!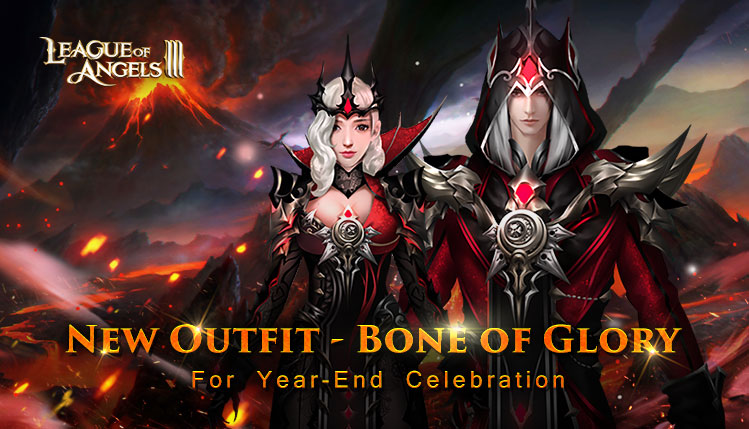 Event Time: 11 December to 20 December
Entrance: Year-End Celebration
Show Your Achievements
First, we will inventory your Divine Arma Achievements, Companion Achievements, Relic Achievements, Heroes Achievements, Mount Achievements and Wings Achievements! when you reach the requirements, you can claim the reward abundant rewards, including the cultivation items and rare items! Are you ready!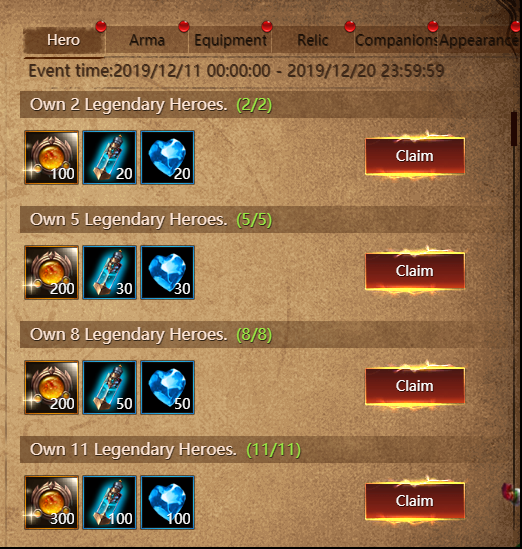 Sign-in Gifts
Also, we prepared a new gorgeous Outfit – Bone of glory for the Year-End Celebration. Keep Sign-in every day during the event, you can claim abundant rewards. Once you meet the Sign-in requirement, you can claim the Gifts, including the Bone of glory.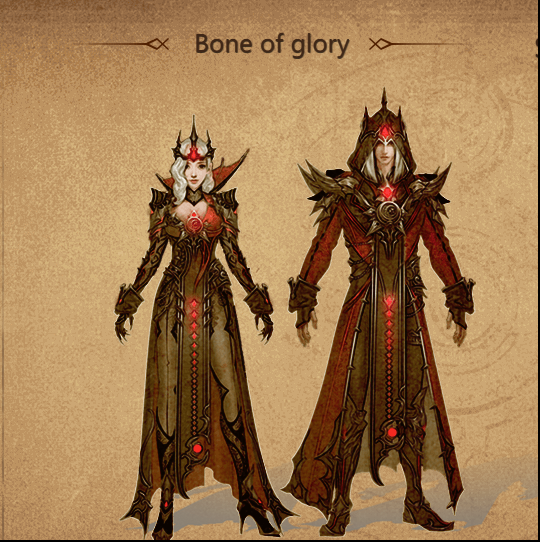 Discount Shop
The Discount Shop will open during the Year-End Celebration, the items in Discount Shop are Divine Arma, Magic Circle, this is the first part and the duration is from 11 December to 13 December. The items in Discount Shop for the second part are Heroes and Equipment, the duration is from 14 December to 17 December. The third part is from 18 December to 20 December, during this time you can buy Companions and Relics with a great discount.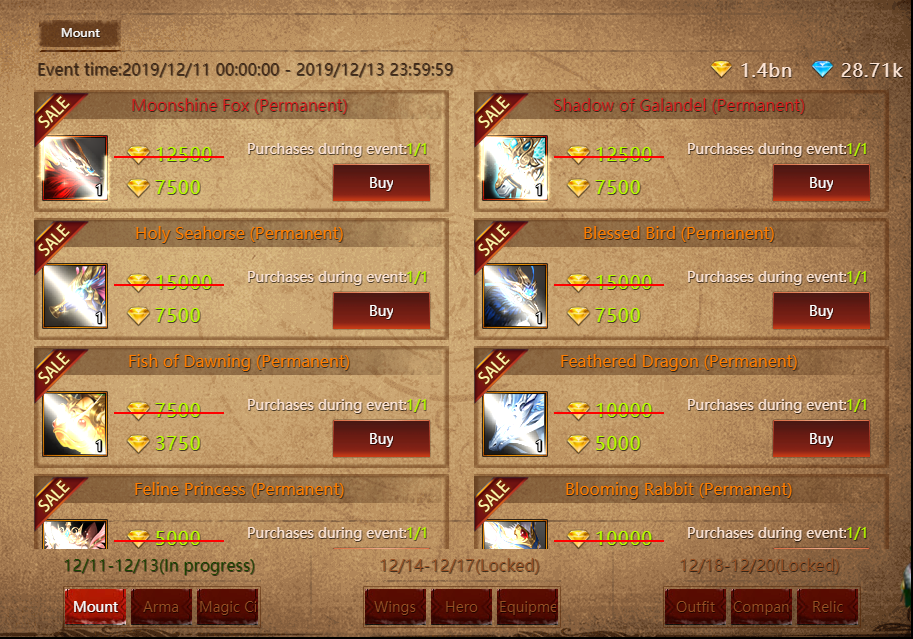 Hope all players enjoy our game and continue to support us!