The envoy of the Undead Dragons - Pavara is coming from 12 July to 15 July. Pavara has the power to help allies to take less damage and gain rage, and protect allies from lethal damage.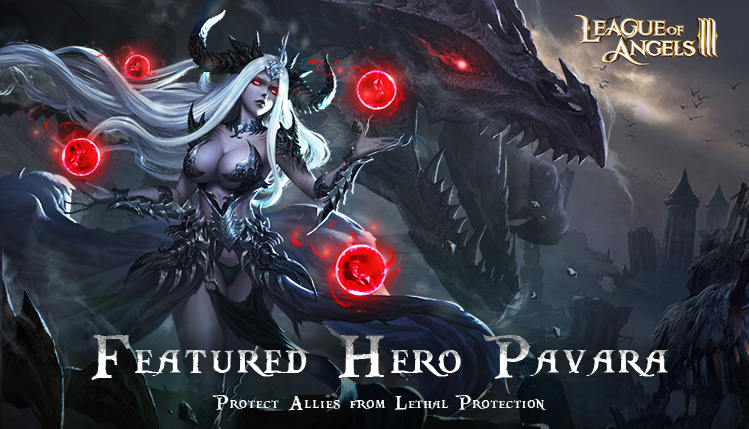 Event Time: 12 July to 15 July
Entrance: Featured Hero Pavara
The wife of Elder Dragon Balerius, the mother of Tabitha, and the envoy of the Undead Dragons.
In order to explore the ultimate power of the Dragons, she corrupted Balerius with the powers of darkness and set off the War of the Dragons.
After the defeat of the Fire Dragons, she used the Soul Spell to fake her death and escape punishment.
Years later, she was resurrected by Tabitha.
>Pavara
Three skills of Pavara:
>Spiritual Bulwark: Front row heroes take 30% less damage and gain 10% rage. If front row allies are attacked, heroes behind them gain 25 rage.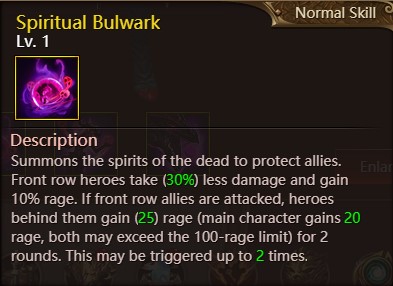 >Ancient Wraith: Attacks an enemy column, dealing (ATK*300%+200) damage and removes all buffs that are Lv.3 or below from the targets. Also grants 25 rage to all allies and increases damage reduction by 30% for 2 rounds.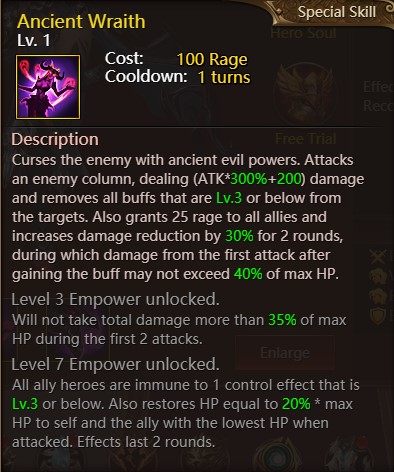 >Dragon's Soul: Balerius' power increase damage dealt and damage reduction of all allies by 40%. When taking lethal damage, HP is reduced to 1 and becomes invincible for 1 round.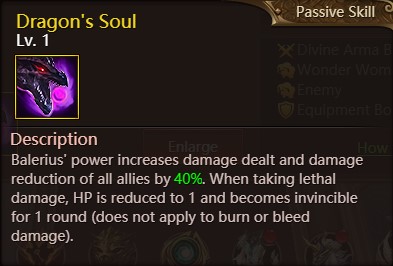 Event rules:
1. There is one Theme Hero for each "Featured Hero" event. Players will have the chance to obtain the Hero Pavara shards during the event, as well as other heroes and their shards.
2. Players can draw 1 time FOR FREE every day. Draw times will reset at midnight every day.
3. Each draw will grant 10 points. The accumulated points can be used to open Points Chests which contain the Pavara Hero Shards.
4. First Drawing x1 using Diamonds each day will get half price off.
5. Drawing 5 times will guarantee Theme Hero Shards, i.e. Pavara shards.
6. The points will be reset after each event.
Various Discount Packs are waiting for players, players have the chance to obtain these packs when they meet certain requirements!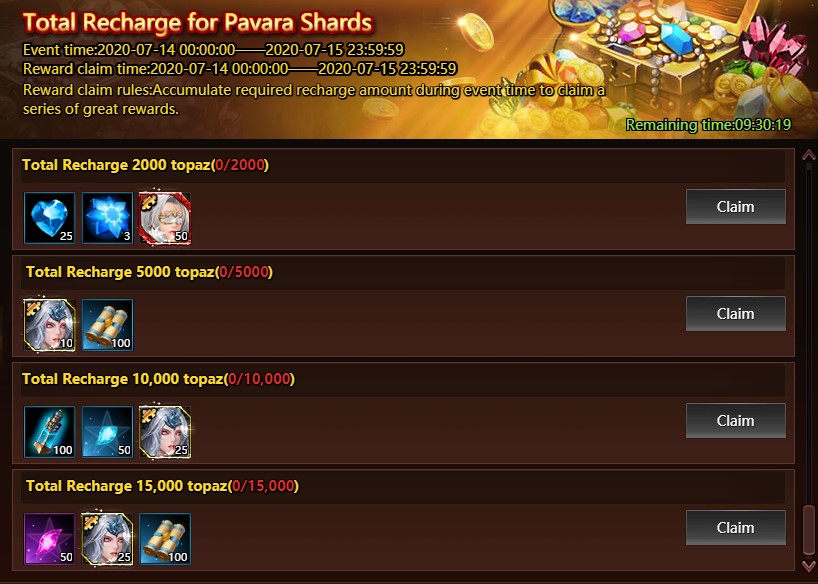 Note:
Please note that the above content might be adjusted due to changes in the development plan. Final updates will be determined in-game.