The queen of Black Dragon, Iron and Blood Attacker - Shaedra is coming from 28 May to 31 May. Shaedra has the power to ignore damage reduction, enemies gonna get locked down.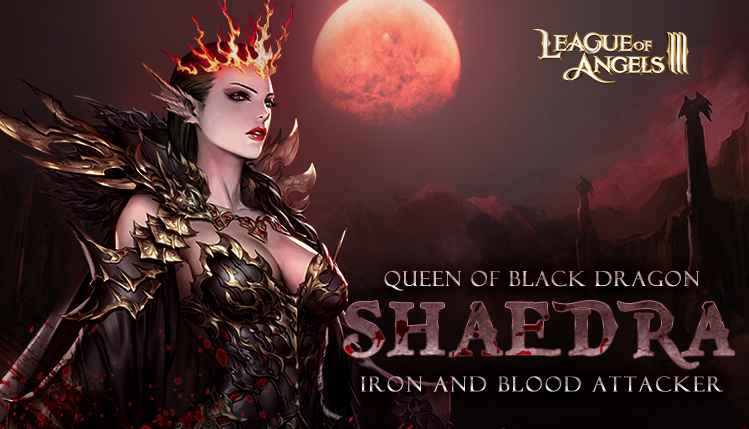 Event Time: 28 May to 31 May

Entrance: Featured Hero Shaedra
Shaedra, queen of Black Dragon, the usurper, the current leader of the Black Dragon race, and elder of the Dragon Parliament.
After the Warring States, Ulysses, the Black Dragon King, was sealed within the Tree of Origin.
Shaedra waited for the opportunity to seize power when the Black Dragon Prince Daun was away. When he returned, she had him placed under house arrest.
For the safety of the Black Dragons, she temporarily obeyed Pavara and launched another assault on the Grace Continent.
>Shaedra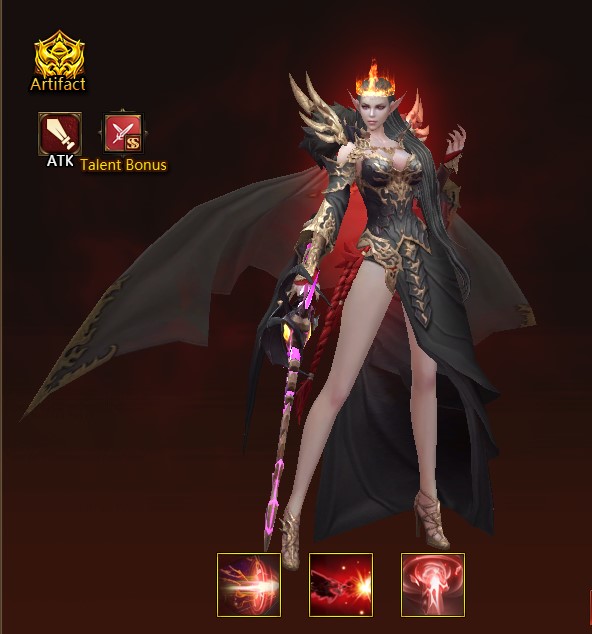 Three skills of Shaedra:
>Dragonthorn: Attacks a row of enemies, dealing damage. Ignores20% damage reduction on the targets.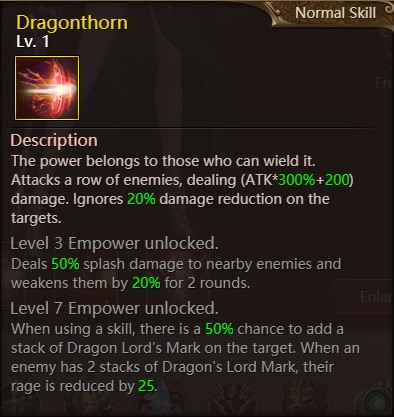 >Black Dragon's Wrath: For every 20% of HP lost, purify all debuffs that are Lv.2 and under on self. Also increases ATK and damage by 10%.
>Judgement Cross: Deals to all enemies while ignoring 30% damage reduction. Also weakens them for 30% for 2 rounds. The more targets there are, the higher the damage is.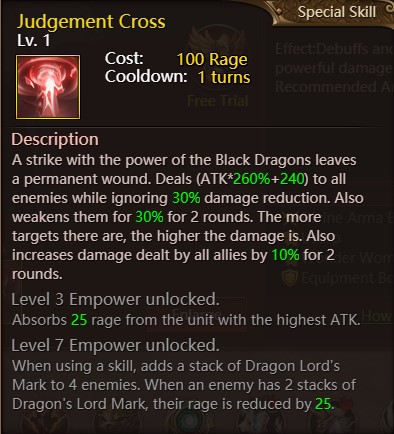 Event rules:
1. There is one Theme Hero for each "Featured Hero" event. Players will have the chance to obtain the Hero Shaedra shards during the event, as well as other heroes and their shards.
2. Players can draw 1 time FOR FREE every day. Draw times will reset at midnight every day.
3. Each draw will grant 10 points. The accumulated points can be used to open Points Chests which contain the Shaedra Hero Shards.
4. First Drawing x1 using Diamonds each day will get half price off.
5. Drawing 5 times will guarantee Theme Hero Shards, i.e. Shaedra shards.
6. The points will be reset after each event.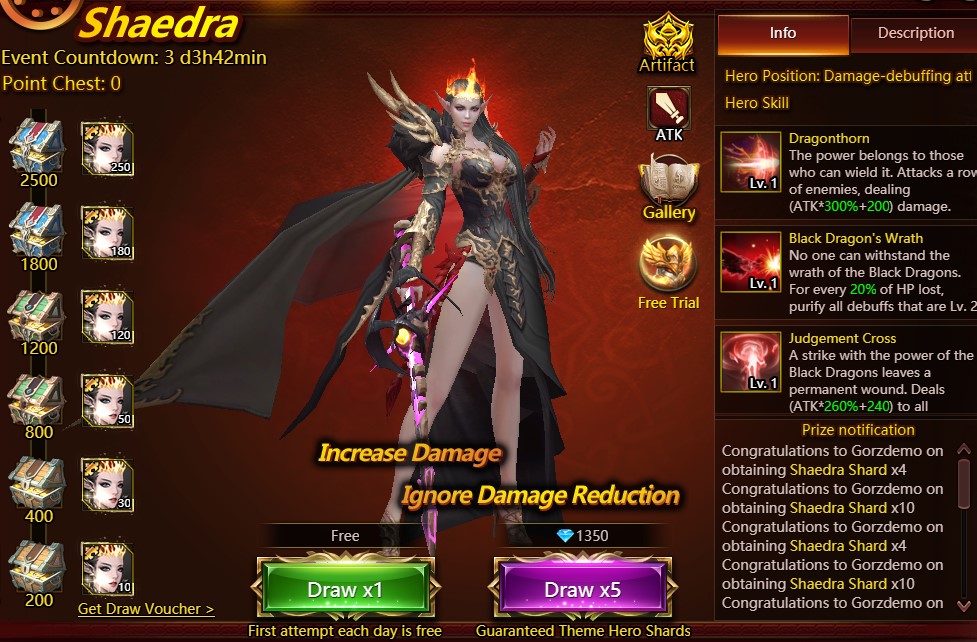 Various Discount Packs are waiting for players, players have the chance to obtain these packs when they meet certain requirements!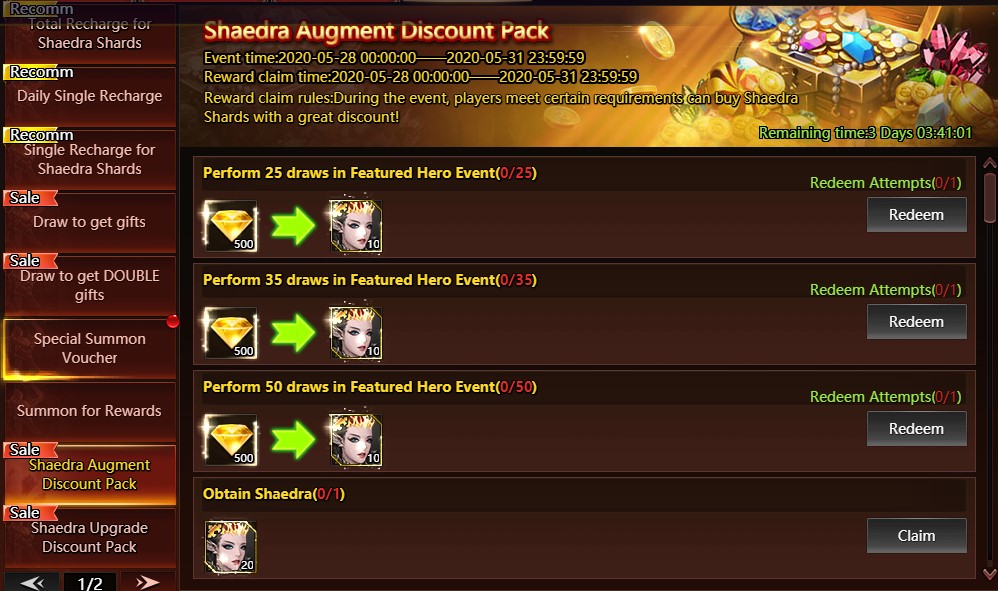 Note:
Please note that the above content might be adjusted due to changes in the development plan. Final updates will be determined in-game.