New PvP mode - Apex Clash is coming soon! Want to prove yourself at the server region? Show your strength and to be king!
Here are some rules and tips about the Apex Clash. Read it before you join the game.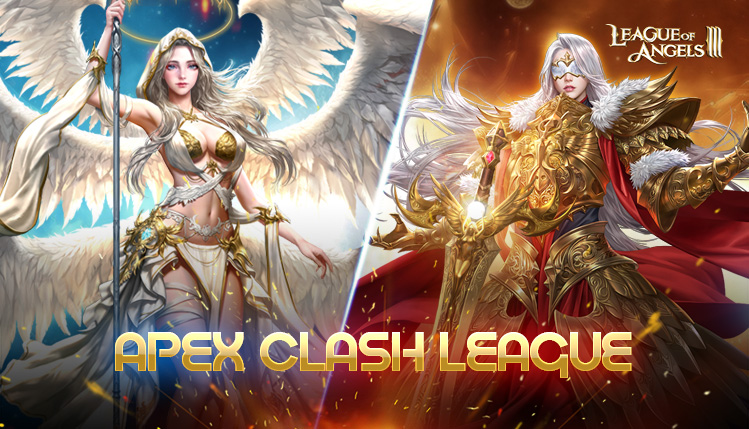 Rules:
1.Apex Clash is a PvP tournament for time zone-based servers.
2.2There are 4 periods: Preparation, Contest, Results and Reward
3.Players must reach Lv. 90 before the Contest period starts for the current season to participate. Eligible players will be automatically registered.
4.Preparation period is when players will get ready for the tournament.
5.Contest period is when players challenge opponents to earn points and get promoted to higher tiers. Each tier has excellent rewards.
6.Results period is when final results are calculated and rewards announced.
7.Reward period lasts until the start of the next season. Players may claim their awards any time during this period.
Tiers:
1.There are 6 major tiers: Bronze, Silver, Gold, Diamond, Master and Challenger.
2.Bronze, Silver, Gold, Diamond and Master tiers are reached by points.
3.Challenger Tier must be reached by points also, but has a 50-player limit.
4.Players that reach Master may challenge the the bottom 10 players in the Challenger tier, and swap places upon a successful challenge to enter the Challenger tier.
5.Challenger tier has a swapping system where players may challenge higher-ranked players and swap places with them upon a successful challenge.
6.At the beginning of a new season, tier is recalculated and a new initial tier is given based on tier from last season. Challenger becomes Gold I. Master becomes Silver III. Diamond III becomes Silver I. Diamond II becomes Bronze III. Diamond I becomes Bronze II. All other tiers become Bronze I.
How to play:
1.Players may challenge others up to 10 times per day. Each challenge earns 20 Apex Tokens.
2.Players may only challenge one another during the Contest period.
Note:
Please note that the above contents might be adjusted due to changes in the development plan. Final updates will be determined in-game.