Thanksgiving is coming to Grace Continent! Collect Turkey Dinners and Pumpkin Pies as exclusive tokens to exchange for tons of resources from 25 November to 29 November! Plus, new Outfit – Candy Party is coming at Thanksgiving, unlock it this time! Also, the Black Friday is coming soon, we prepared a low discount for you guys.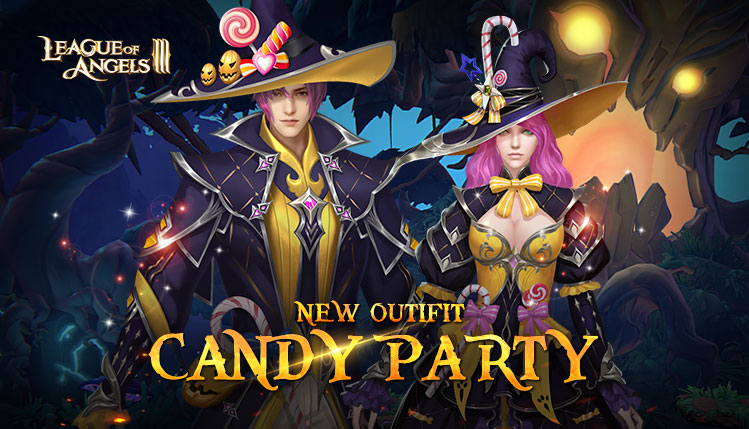 Event Time: 25 November to 29 November
Entrance: Thanksgiving
>>Candy Party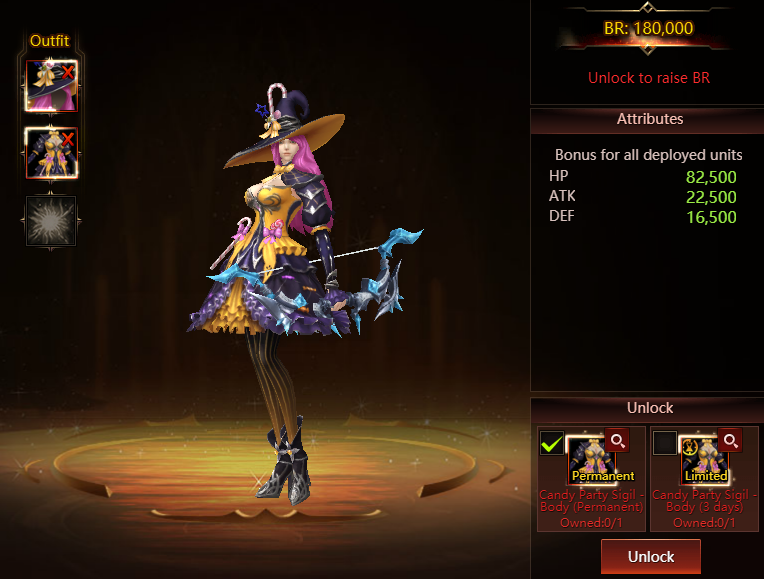 >>Thanksgiving
Welcome to the League of Angels III Thanksgiving feast! From 25 November to 29 November, use the Turkey Dinners and Pumpkin Pies to exchange for rich rewards! Enjoy the Thanksgiving Dinner with a thankful heart! Collect Pumpkin Pie from Elite Dungeon.
Players can use Thanksgiving Card or Topaz to play. Thanksgiving card is a practical and loving way to show gratitude to your beloved ones or even win awesome rewards. Thanksgiving Card can be obtained through completing tasks, any recharge and Topaz Sales. Players will receive all the prizes in the middle row when the machine stops, including the Pumpkin Pie and Turkey Dinner, they can be exchanged for rewards in the shop.
On the 3rd column, players can get extra prizes like x2, x5 prize multipliers, Diamonds, and Turkey Dinner! Using Prize x5 will automatically multiple all prizes by x5 (you can earn x25 prizes if you also get x5 in the last column)!
>>Pumpkin Pie: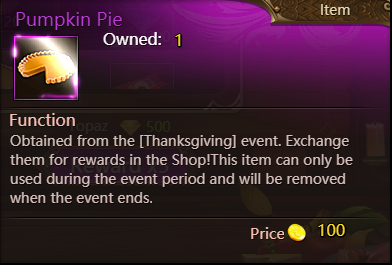 >>Turkey Dinner: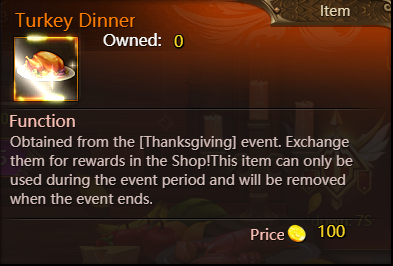 >>Thanksgiving Card: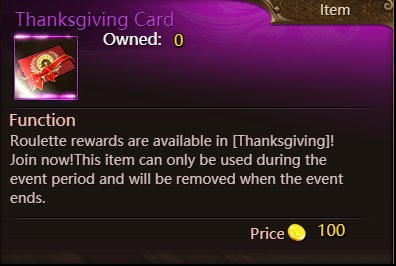 Note:
Please note that the above content might be adjusted due to changes in the development plan. Final updates will be determined in-game.