Rebirth Day is coming! Come and celebrate the Rebirth Day at League of Angels III! From 13 March to 17 March, all players have the chance to obtain the fantastic new Mythic Wings – Faelight Wings. Join the party and unlock this gorgeous Wings.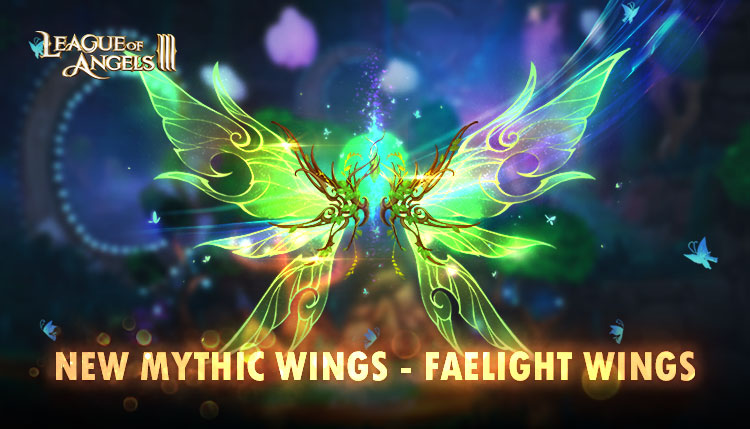 Events time: 13 March to 17 March
Entrance: Rebirth Day
>>Faelight Wings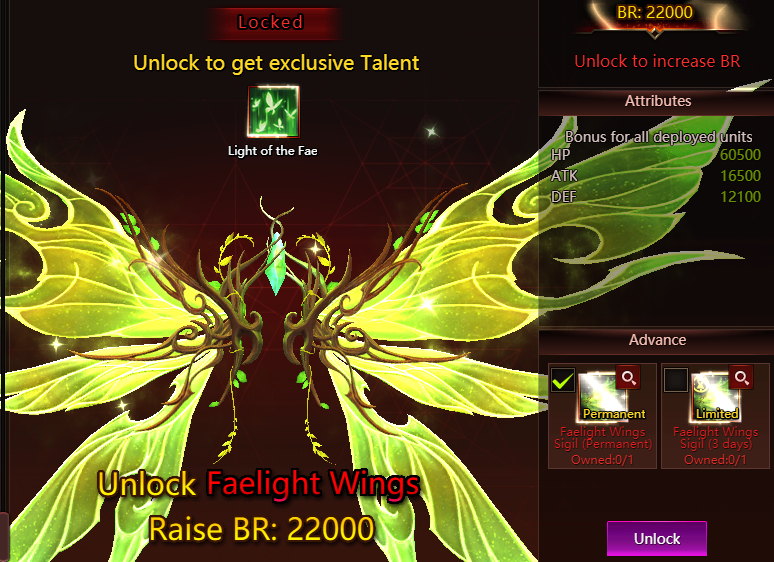 >>Light of the Fae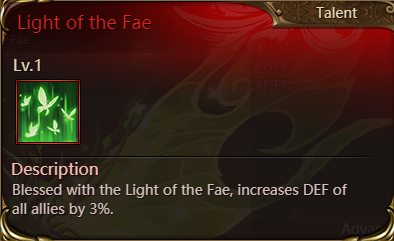 Show your lucky at Rebirth Day

Rebirth Day is a very important holiday to the residents of the Divine Continent.
According to legend, during the Abyssal Invasion, the Angels halted the evil plans of the Abyssal Alliance when Asherah sealed their leaders within the Tree of Origin. During the sealing process, Tree of Origin healed the land with the miraculous power of rebirth. To commemorate the rebirth of the continent and Asherah's sacrifice, the people wear green costumes and hold feasts in celebration each year on this day.
To celebrate this day, the Angels have placed Lucky Clover and Lucky Hat in Elite Dungeon for players to find. Collect and exchange them for great rewards in the Lucky Leprechaun! Also, you use it to play Saint Patrick's Wheel. Players will receive all the prizes in the middle row when the machine stops. On the 3rd column, players can get extra prizes like x2, x5 prize multipliers, Diamonds, and Lucky Hat! Using Prize x5 will automatically multiple all prizes by x5 (you can earn x25 prizes if you also get x5 in the last column).
>>Lucky Clover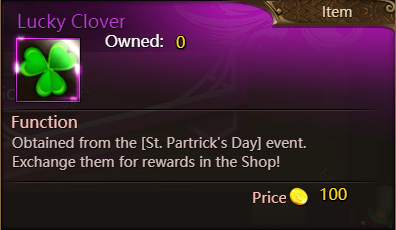 >>Lucky Hat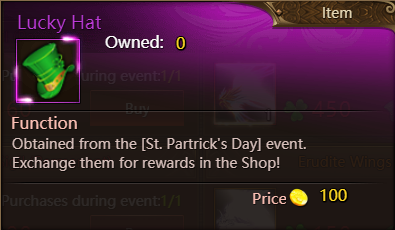 Lucky Leprechaun

Players can claim different rewards when satisfying the requirements, such as recharge Topaz, consume diamond or Topaz and complete challenges. Attempts will be reset at 00:00 (server time). Players can exchange Lucky Clover and Lucky Hat in Lucky Leprechaun to get latest items and resources from 13 March to 18 March. Enjoy the game and good luck!
Note:
Please note that the above contents might be adjusted due to changes in the development plan. Final updates will be determined in-game.