Tabitha
Burning your enemies, the AOE Defense-bypassing attack Hero Tabitha owns skills: Black Flame of the Sinner, Ancient Elegy and Soul Immolation. She silenced many to earn enough powers to protect herself. Those who harmed her will pay considerably more than they ever imagined. Attacks all enemies and deals damage to them.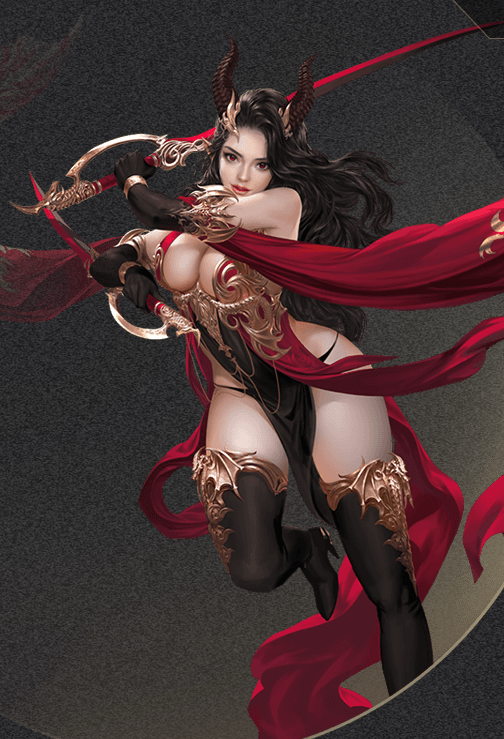 Athena
Symbolizing the integrity of the Angels, Athena was created by Asherah by Rite of Azjora. Her duty is to protect the rules of Angels and maintain order. Athena performs powerful Support ability in battle. She can reduce damage taken by allies and recover rage. Not to mention that her special skill grants immunity from effect for allies.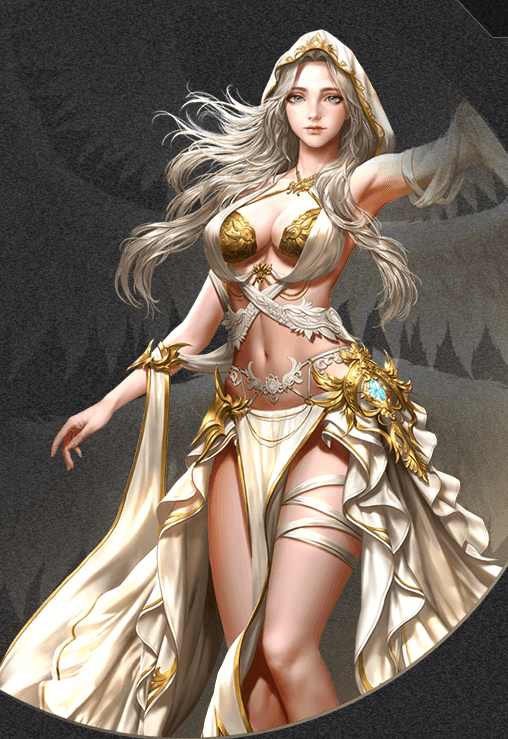 Victoria
Pure-blooded Angel and sister of Isabel, the only Angel who was granted the possession of two Divine Armas: Dawn Sword and Dusk Shield and a former candidate of the Nine Divine. When taunted by Victoria, enemies 'ultimate skill cannot be released and only normal skills are available. In addition, their attacks are locked to Victoria.