Let's celebrate the Angel's Carnival from 3 June to 7 June! During the event period, you have the great the chance to Ascend your Infinite Beings to Artifact Wings.

Event time: 3 June to 7 June
Entrance: Angel's Carnival
>>Infinite Beings – Ascended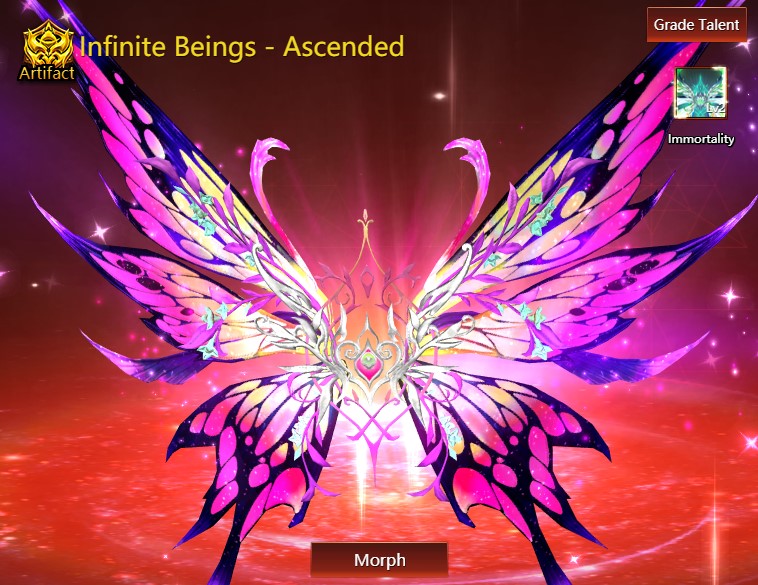 >>Lv.2 Immortality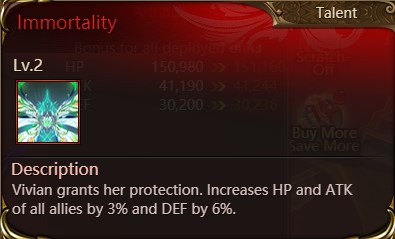 When you Ascend Wings, the Talent of Infinite Beings also has been increased. It will increase HP and ATK of all allies by 3% and DEF by 6%.
Introduction of Ascend Wings
Players can enter this gameplay by Wings – Ascend Wings. First of all, players need to unlock the wings, then get the Wings Ascension Sigil.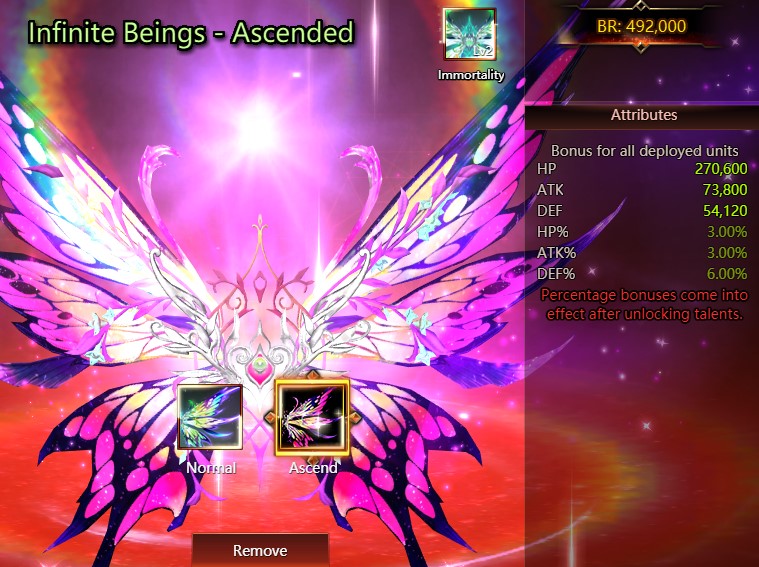 When the wings have Ascended, the BR will be increased significantly, and the quality will be increased for one level, for example, the Mythic Infinite Beings to Artifact Infinite Beings, the attributes will be increased and the Talent of Wings will also be increased.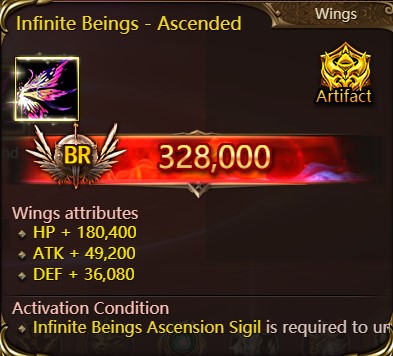 When players get Ascended Wings, they need to get Ascension Stones to enhance the wings, there 5 levels, each level has 10 stars. When players Ascend the wings to 10 stars, they need Empowered Ascension Stones to get next level. Players can check the details through the Overview.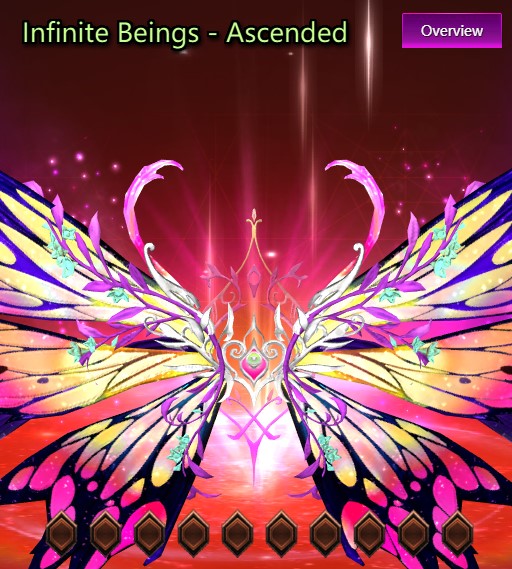 Tips: You can exchange the Faelight Wings Sigil and Ascension Sigil at Masquerade. Also, you can purchase the Infinite Beings at events (Cost-effective with new Title)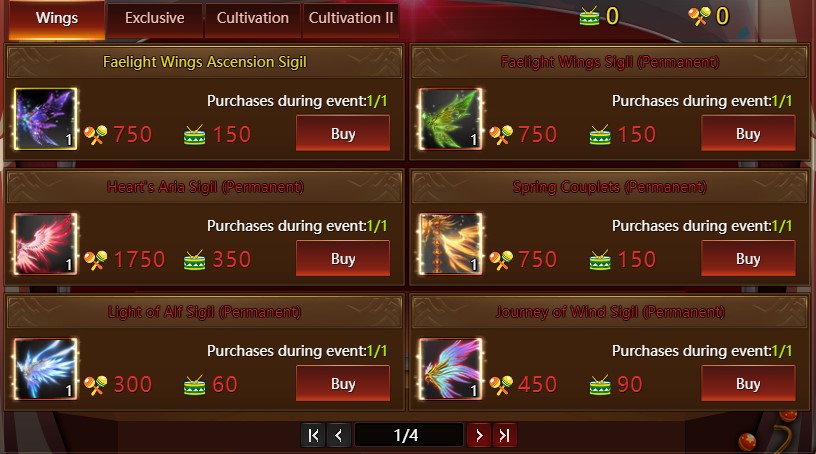 Note:
Please note that the above contents might be adjusted due to changes in the development plan. Final updates will be determined in-game.